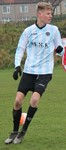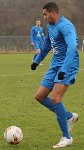 23 SEP - CBC PREMIER - Woodseats too hard for Champs, while two new boys leap into top three - Woodseats Club climbed to the top of the CBC Premier for the first time as Lewis Whitaker and Liam Bryan (both left) goals saw them inflict a second successive defeat on champions Stannington Village. On the same points and just one goal behind them is newly promoted Norton Sportsman after they beat fellow promotees Chapeltown RBL, while another promoted club, Oughtibridge WM are a single point behind after a Charlie Tunnard double helped them inflict defeat on Handsworth Old Crown. The other two games saw the points shared with Intake Old Boys claiming their first point of the season at home against Renishaw Rangers, and Wickersley Youth and Redmires sharing a six goal thriller.
23 SEP - DIVISION 1 - Forum extend their lead in a goal-laden day - The 5 Division 1 games produced a remarkable 37 goals and 9 of them game as Forum won a real thriller at Norton Oaks B to extend their lead at the top to 6 points. Second is Royal Earl after they ended third place Cotts FC's unbeaten start. Another unbeaten record to go was Civil Sports A's as 4 goals from John Rossiter helped Norton Oaks A gain their first win of the season in a 10 goal thriller. Crookes FC also picked up their first three points at Mosborough Reds expense, as did Cobden View at home to Ranch.
23 SEP - DIVISION 2 - Boynton have a Ball to go top as Cadbury get eaten by Sixs - Jake Ballinger netted twice as Boynton Sports took the Division 2 top spot with a convincing victory over Brinsworth Phoenix, while Harry Buxton grabbed a hat-trick as previous leaders Cadbury were hit for six by Sheffield Sixs. Woodseats Chantrey and Mosborough Whites both maintained their perfect records with victories over Wadsley Horse & Jockey and Shakey respectively, while Woodhouse Juniors picked up their first win of the season with a thrilling victory at Civil Sports B.
22 SEP - Fixtures for 14 and 21 October now added - The Fixtures for 14 October and the Fixtures and Referees for 21 October have now been added to the website. Home clubs should contact their opponents and Referees where shown ASAP. Referees for 14 Oct will be added after the County FA has allocated referees to the Sunday Cup ties. Fixtures for 28 October will be added after the Cup results on 14 Oct are known.
22 SEP - SUNDAY CUPS - Oughtibridge to face Intake in Senior Cup, while Earl and Whites are both away in Junior Cup - Oughtibridge WM will entertain fellow CBC Premier side Intake Old Boys for the only all-Blades Super Draw tie in Round 2 of the Sunday Senior Cup. Last season's finalists Redmires face a tricky journey to Scawthorpe Athletic.In Tound 2 of the Sunday Junior Cup, holders Royal Earl travel to Shireoaks Welfare and last season's runners-up Mosborough Whites are also away at Swallownest. Two all Blades Super Draw ties see Woodhouse Juniors entertain Mosborough Reds and Woodseats Chantrey entertain Forum. The full draws involving our teams are below, with all games scheduled for 14 October.
SUNDAY SENIOR CUP Chapeltown RBL v M.U.S.C.; Kilton Rovers v Hndswth Old Crown; Norton Sportsman v Byron House; Oughtibridge WM v Intake Old Boys; Queens United v WB Pheasant; Renishaw Rangers v Romans Rest Lions; Scawthorpe Athletic v Redmires; Thrybergh Top Club v Stannington Village; Wickersley Youth OV v Cosywarm; Woodseats Club v Cudworth Bridge
SUNDAY JUNIOR CUP Boynton Sports v West Green; Cawthorne (2017) v Beighton Magpies; Civil Sports B v Mount; Civil Sports A v Thrybergh S.S.C.; Cobden View v AFC Lundwood; Cotts v Innings; Norton Oaks A v KCM Ryecroft Taprm; Queens Head Hoyld v Crookes; Sheffield Sixs v Barnsley Ship; Shireoaks Welfare v Royal Earl; Southey Social v Crown Scissett; Swallownest v Mosborough Whites; Woodhouse JFC v Mosborough Reds; Woodseats Chantrey v Forum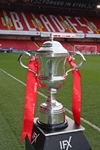 7 SEP - TWENTYTWO CUP - Round 2 Fixtures and Referees on 7 Oct now listed - The League Twentytwo Cup Round 2 Fixtures and Referees on 7 Oct are now listed on the League website. Home clubs should make sure they confirm their pitch providers are aware and they should confirm the details of the game with their opponents and Referees ASAP.
6 SEP - Remainder of September Fixtures now published - The remaining fixtures for September are now shown on the website. Will the home teams contact the referees and opponents ASAP please, but please note that there could be changes to the referees on 16 Sept once the County FA have published which referees they are using for the County FA Sunday Cup ties on that date.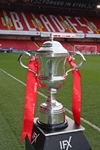 6 SEP - TWENTYTWO CUP - Holders to face Legion again - The draw for Round 2 of the League Twentytwo Cup saw holders Wadsley Bridge Pheasant handed a re-match of last season's quarter final with fellow CBC Premier outfit Chapeltown RBL. Pheasant won a real thriller in that one and this promises to be just as close. A second all-CBC Premier tie sees Intake Old Boys entertain Renishaw Rangers. League newcomers Beighton Magpies face a tough trip to Crookes FC, but the other League newcomers Sheffield Sixs have a home tie with fellow Division Two side Colley. The full draw is: Boynton Sports v Woodseats Club; Civil Sports B v Mosborough Reds; Crookes FC v Beighton Magpies; Forum v Southey Social; Intake Old Boys v Renishaw Rangers; Mosborough Whites v Stannington Village; Norton Oaks A v Redmires; Norton Sportsman v Ranch; Oughtibridge WM v Woodhouse JFC; Royal Earl v Brinsworth Phoenix; Shakey v Cotts FC; Sheffield Sixs v Colley; Wads Horse & Jockey v Cobden View; WB Pheasant v Chapeltown RBL; Wickersley Youth OV v Civil Sports A. These 15 ties are to be played on Sunday 7 Oct, whilst the 16th tie, Handsworth Old Crown v Norton Oaks B, will be played on Sunday 21 October. All games to kick-off at 11 am.