19 NOV - SUNDAY SENIOR CUP - Whiting and West doubles see Redmires and Intake Old Boys through - Tom Whiting hit a hat-trick as Redmires reached yheir second successive Sunday Senior Cup quarter final with a comfortable win over KP Pewter Pot and they are joined by Intake Old Boys after a Mark West treble helped them to victory in their all-Blades Super Draw tie at Norton Oaks A. Also out is Wadsley Bridge Pheasant after defeat by AFP.
SUNDAY JUNIOR CUP - Mosborough Whites and Southey Social pull off shock wins as all four go through - Although Crookes & Royal Earl both had comfortable wins to go through to the Sunday Junior Cup quarter finals, Mosborugh Whites, with victory over Swallownest Village, and Southey Social, with victory at Upton Wrangbrook both stole the headlines and join the joint favourites, and the Blades Super Draw League will make up half of the clubs in the last eight.
CBC PREMIER - Killamarsh slip up at Civil to let Wickersley go top - While Killamarsh Juniors slipped to a narrow defeat at Civil Sports A, Wickersley Youth took full advantage to claim top spot with a comfortable win at bottom club Hallam. Handsworth New Crown gained their first away point with a draw at Stannington Village.
DIVISION 1 - Woodhouse Village win the battle of the top two, but RBL, Sportsman and Oughtibridge all keep pace with them - Leaders Woodhouse Village came out on top at a Cobden View that started the day in second place and Cobden were overtaken by both Chapeltown RBL and Norton Sportsman who had narrow wins over Cotts FC and Ranch respectively. Oughtibridge WM maintained their challenge with a big win over a gallant Steelers, while a Buxton treble helped Colley beat Civil Sports B despite Jed Phillips netting four times for Civil. Brinsworth Phoenix and Norton Oaks B shared the points in the other game.
DIVISION 2 - Leaders Jockey end Boynton's perfect record, while Mosborough Reds and Woodhouse move into the top three - Division Two's last perfect record was ended as leaders Wadsley Horse & Jockey claimed a point at Boynton Sports. Those dropped points by Boynton allowed both Mosborough Reds and Woodhouse Juniors to climb above them as they had big wins at Woodseats Chantrey and Crookes & District respectively. Forum are only behind Boynton on goals scored after their comfortable victory over Shakey.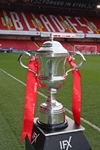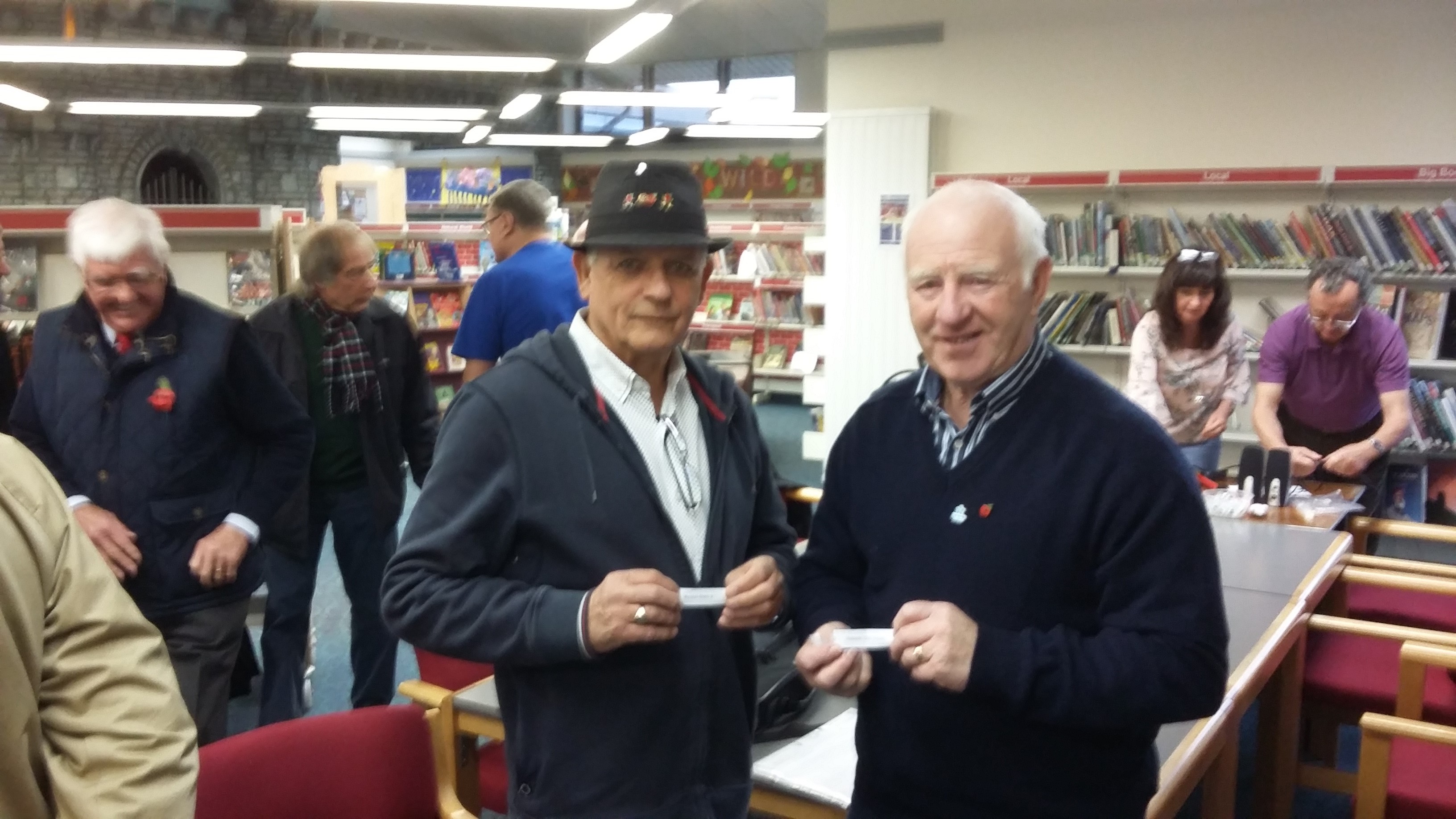 7 NOV - Twentytwo League Cup Round Quarter Final draw - The draw for Quarter Finals of the League Twentytwo Cup was made by former Sheffield Wednesday player Dave Redfearn and former Barnsley player Vinny Lax today and it saw holders Handsworth Old Crown drawn away to the team they beat at Bramall Lane in last season's final, Norton Oaks A. Division Two Crookes FC have a home tie against CBC Premier Civil Sports A, CBC Premier Wadsley Bridge Pheasant travel to Division One Chapeltown RBL, while the other Division One side, Norton Sportsman also have a home tie against Penistone Church or Boynton Sports. One tie will be played on Sunday 3 Dec - Crookes FC v Civil Sports A. The other three ties, Chapeltown RBL v WB Pheasant; Norton Oaks A v Handsworth Old Crown; Norton Sportsman v Penistone Ch or Boynton Sp will be played on 10 Dec. All games on both days have an 11am kick-off.
27 OCT - November Fixtures and Referees now listed - The Fixtures and Referees for November are now listed in the Fixtures section. All home teams MUST make sure that their home pitch is available on all the dates shown. Please email Keith immediately if your pitch is not available on a date shown.
All home clubs must also confirm the details with your referees and opponents for all dates shown IMMEDIATELY. The home clubs should later (the Tuesday before the game) ring the referee to make sure the referee has got all the details.
Please email Keith immediately if any of the referees tell you they cannot do the fixture listed. Matches without referees must still go ahead and, if you have not been allocated a referee by the date of the game, the two clubs must agree on a stand-in 'referee' between them. Keith will still be working to gain more referees, so if you find one yourself, will you let Keith know immediately please.
Click here for full detail of last Sunday's games and a preview of next weekend