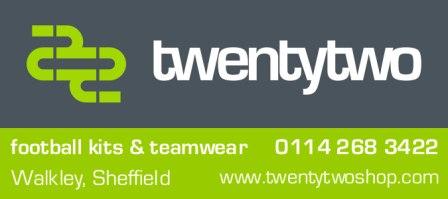 PLEASE NOTE THE EMAIL ADDRESS IS: keithsssl@aol.com
PLEASE ALSO NOTE THAT ANY MESSAGES WITH ATTACHMENTS WILL NOT BE OPENED UNLESS I HAVE BEEN NOTIFIED ABOUT THE CONTENT BY TELEPHONE: RING or TEXT 0794 091 3288
LATEST NEWS
for a preview of forthcoming games see lower down the page. For earlier reports see the News Index page
.
23 FEB - CBC PREMIER - Earl left Red-faced and Pheasant Bowled over - On a day when the weather once again created havoc with most fixtures, Redmires opened up an 8 point gap at the top with a 6-1 victory at second place Royal Earl. That result didn't look likely in the first half, with only George Rudd taking advantage of a goalkeeping error giving Redmires a narrow half time lead. The second half was a different story as man-of-the-match Sean Maloney struck twice and Tom Whiting added another along with his three assists. Conal Jacklin netted number five before Rudd completed the scoring with a header. Earl's only reply came from Mike Towey
Two Brad Bowland goals helped Norton Sportsman to a 4-3 victory at Wadsley Bridge Pheasant, a result that saw Norton replace Pheasant in fourth. Norton took an early lead when Antony Holmes swept home a Chris Lewis cross and they then missed chances to increase their lead. Pheasant made them pay for those missed chances when a quick break allowed Lewis Fothergill to level and it got even worse when a keeper error allowed Enos Huly to put Pheasant ahead by half time. Norton got themselves level with a Bowland penalty and he soon put them ahead with his second. Danny Rogers added Norton's fourth and although a Huly penalty gave Pheasant hope, Norton held on.
23 & 24 FEB - DIVISION 1 - Norton Oaks up to third whilst goals galore at Southey - Norton Oaks climbed to third with a convincing 4-0 victory over Colley. Oaks had already had ten attempts on goal before a Scott Stringer free kick finally put them ahead. There was no respite for Colley in the second half as Will Carlisle, Richard Stirrup and Joe Lawson goals give Oaks the victory they deserved.
Southey Social and Ranch shared 12 goals in a real thriller. After going close early in the game, Jamie Hopkins did open the scoring and they were soon two up when Todd Guest hooked home a loose ball. They were pegged back though when keeper Cal Jones slipped and Matt Jacobs took advantage to score. That gave the momentum to Ranch and they soon equalised through another Jacobs goal A Jones error then allowed Alex Mosley to give Ranch the lead, but Southey levelled before the break with a second from Hopkins after he had pressured a defender into an error. Southey went back in front soon after the break when Ryan Damms finished off a pass from Jamie Roper. Ranch then equalised through Connor Brunt but the game looked certain to go Southey's way when Hopkins added two more to his tally. Ranch didn't give up though and grabbed a deserved point with two screamers from Mitch Cowlishaw and Ty Gunter.
In a hastily re-arranged game Civil Sports closed the gap on leaders Cobden View with a 4-1 victory over Chapeltown RBL. Although Ben Stringer netted for Chapeltown, Civil's firepower proved too much and goals from Thomas Bamford, Anj Gordon-Hides and a Jordan Turner double gave Civil the points.
23 FEB - DIVISION 2 - New Bohemians go clear at the top - In the only Division Two game played, New Bohemians had an 8-1 win over Killamarsh Juniors to go four points clear at the top. Killamarsh made it hard work for the leaders in the first half and only a James Hastings strike separated the teams, but it was a different story after the break. Sam Smith netted the rebound when the keeper could only parry a Matt Beck shot and Smith netted his second soon after. Oliver Maltby with a terrific strike made it four, before Matt Beck met his brother Dan's cross to make it five. Matt then added his second, before Dan got in on the act with the seventh. Dan Beck then set up Josh Efleet to score his first of the season after a lengthy injury. Even Killamarsh's sole reply came from an own goal. Bohemians dedicated the win to their injured skipper George Barnes as he is due to have surgery for a torn ACL and will be out for at least six months.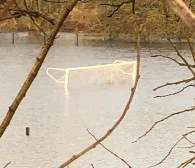 16 FEB - CBC PREMIER - Wickersley hit the Wall as Redmires extend their lead, whilst Adam's the apple of Pheasant's eye - On a day when the weather once again created havoc with most fixtures, Redmires increased their lead at the top of the CBC Premier to five points with another impressive attacking display, led by a Jon Wall (left) hat-trick, giving them a 5-3 victory over a spirited Wickersley Youth. Wall struck twice in the first half, but Kris Lee-Green pulled one back before the break to keep the visitors in the game. Redmires increased their lead in the second half as Wall completed his treble and an own goal, but instead of lying down, Wickersley hit back with two Ben Thornton strikes. Any nerves Redmires had were eased late on when George Rudd struck their fifth.
Crookes lost ground on the leaders when they were beaten 3-1 by champions Wadsley Bridge Pheasant. Pheasant took a half-time lead when Adam Askwith forced the Crookes keeper into an error and rolled the ball into an empty net. Crookes looked the better side after the break, but Pheasant defended resolutely and when they did break they got a second when Luke Fletcher played Askwith in for his second. Pheasant went down to ten men due to an injury, but only a goal line clearance stopped Nat Foster from increasing their lead. A third did come though when a long clearance led to a mix-up and the Crookes defender pushed it past his own keeper. Crookes managed to pull one back through Tom Newman, but that was as good as it got for them.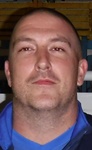 16 FEB - DIVISION 1 - Colley up four places as they stop Southey's title charge - Colley Just one game went ahead in Division One and it saw Colley revive their promotion hopes with a 5-2 victory over local rivals Southey Social. Colley started with the wind at their backs and soon led with a Matt Meeney (left) header. Danny Parker then chipped the keeper to double their lead before Billy Thorley made it three. Meeney then scored with another header and Thorley added his second to make it five. Jamie Hopkin pulled one back for Southey just before the break to give them hope of a comeback when they had the advantage of the wind, but Colley defended resolutely and Southey could only add a Ryan Damms strike to their total.
16 FEB - DIVISION 2 - Darfield too much for Prince - There was also just one game in Division Two and it saw Darfield United climb back to fifth with a 5-1 victory over Prince of Wales. James Derham netted his first of the season to put Darfield ahead, but Prince levelled when Luke Simmonds crossed for Stefano Schiavone to twist and volley his first for the club. Prince had other chances but couldn't take them and it was left to Derham to show them how to do it to restore Darfield's lead. Connor Wilks then netted the goal of the game for Darfield's third and Elliott Phelan produced a cool finish to make it four. Sam Ackroyd struck Darfield's fifth, but Prince had more than played their part in a good game given the poor weather conditions.
12 FEB - Fixtures for MARCH 2020 now added - The Fixtures for MARCH have now been added to the Fixtures section of the website. Home clubs should contact their opponents and Referees where shown ASAP for the whole month. Home clubs should also make sure their pitch provider has all the details ASAP.
9 FEB - SUNDAY CUP SEMI FINALS - Pheasant get a home draw, whilst Bohemians and Green avoid each other - Wadsley Bridge Pheasant have been handed a home semi-final against Rotherham Premier side MonkWood in the Sunday Senior Cup. MonkWood beat Norton Sportsman in Round 2. The other semi-final sees Sheffield Imperial League's Red Lion Bombers travel to another Rotherham Premier side, AFP.
Division Two's top two New Bohemians and Nether Green have avoided each other in the Sunday Junior Cup semi-finals. Bohemians travel to Doncaster's Sporting Wadworth that has already put out two of our Division One sides, Woodhouse Juniors and Southey Social, whilst Nether Green entertain Barnsley's Birdwell Rovers that beat Sheffield Sixs in the quarter finals.
FORTHCOMING FIXTURES
23 February
The big game this weekend sees the CBC Premier's top two go head-to-head, with Redmires visiting Royal Earl. The clubs have never met in the League before, but this first meeting could be a real cracker. Redmires have won every away game so far, whilst Earl has lost just once at home. After being runners-up four times, Redmires know that victory in this one would see them take a massive step towards their first ever League title, but victory for Earl wouldn't exactly throw the title race wide open, but it would keep Earl right in the mix. Crookes know that victory at Wickersley Youth would keep their hopes alive and it's the same for Wadsley Bridge Pheasant, who will need to take all three points at home to Norton Sportsman. At the other end of the table, Cotts must win at home against Handsworth Pub to keep their survival hopes alive, and it's the same for Woodseats Club, who must not lose at Oughtiridge WM, but Oughtibridge know that victory for them will improve their survival hopes.
Two Division One title contenders clash at Intake Old Boys, where leaders Cobden View are the visitors. Victory for Cobden could see them go nine points clear and defeat for Intake could see them pushed out of the top three. Mosborough Whites could emerge as the main rivals for the title and they will be favourites to take three points at home to Woodhouse Juniors. Civil Sports will keep their promotion hopes alive with victory at Chapeltown RBL, but two other promotion rivals clash at Sheffield Sixs, where Boynton Sports are the visitors. Norton Oaks can also stay in the promotion mix with a home win over Colley, as will Southey Social with a home win over Ranch.
Division Two leaders New Bohemians will be strong favourites for three points at home to Killamarsh Juniors and Eckington should come away from Cadbury with maximum points, but Nether Green look to have a more difficult task at home to a Wadsley Jack Athletic hoping to stay in the promotion race and Brinsworth Phoenix might also have a difficult time at a Shakey that can beat most on their day. Elsewhere, Darfield United should collect three points at Beighton Magpies and Prince of Wales will be favourites at home to Mosborough Reds.
FIXTURES IN BRIEF
23-Feb CBC PREMIER Cotts FC v Handsworth Pub; Oughtibridge WM v Woodseats Club; Royal Earl v Redmires; WB Pheasant v Norton Sportsman; Wickersley Youth OV v Crookes FC DIVISION 1 Chapeltown RBL v Civil Sports; Intake Old Boys v Cobden View; Mosborough Whites v Woodhouse JFC; Norton Oaks v Colley; Sheffield Sixs v Boynton Sports; Southey Social v Ranch DIVISION 2 Beighton Magpies v Darfield United; Cadbury v Eckington BFC; Nether Green v Wadsley Jack Ath; New Bohemians v Killamarsh Juniors; Prince of Wales v Mosborough Reds; Shakey v Brinsworth Phoenix
01-Mar CBC PREMIER Crookes FC v Handsworth Pub; Norton Sportsman v WB Pheasant; Redmires v Oughtibridge WM; Stannington Village v Royal Earl; Woodseats Club v Cotts FC DIVISION 1 Boynton Sports v Intake Old Boys; Civil Sports v Southey Social; Colley v Chapeltown RBL; Ranch v Mosborough Whites; Woodhouse JFC v Sheffield Sixs DIVISION 2 Brinsworth Phoenix v Wadsley Jack Ath; Darfield United v Beighton Magpies; Eckington BFC v Nether Green; Killamarsh Juniors v Prince of Wales; Mosborough Reds v New Bohemians
08-Mar CBC PREMIER Cotts FC v Stannington Village; Oughtibridge WM v Handsworth Pub; Royal Earl v Crookes FC; WB Pheasant v Woodseats Club; Wickersley Youth OV v Redmires DIVISION 1 Chapeltown RBL v Woodhouse JFC; Civil Sports v Ranch; Intake Old Boys v Southey Social; Mosborough Whites v Boynton Sports; Norton Oaks v Cobden View; Sheffield Sixs v Colley DIVISION 2 Nether Green v Eckington BFC; New Bohemians v Brinsworth Phoenix; Prince of Wales v Killamarsh Juniors; Shakey v Darfield United; Wadsley Jack Ath v Cadbury
15-Mar SUNDAY SENIOR CUP WB Pheasant v MonkWood CBC PREMIER Crookes FC v Wickersley Youth OV; SC Norton Sportsman v Oughtibridge WM; Redmires v Woodseats Club; Royal Earl v Handsworth Pub; Stannington Village v Cotts FC DIVISION 1 Boynton Sports v Civil Sports; SC Cobden View v Mosborough Whites; Colley v Sheffield Sixs; Southey Social v Intake Old Boys; Woodhouse JFC v Norton Oaks DIVISION 2 Beighton Magpies v Killamarsh Juniors; SC Cadbury v Nether Green; Darfield United v Brinsworth Phoenix; Eckington BFC v New Bohemians; Mosborough Reds v Prince of Wales
22-Mar SUNDAY JUNIOR CUP Nether Green v Birdwell Rovers; Sporting Wadworth v New Bohemians CBC PREMIER Cotts FC v WB Pheasant; Crookes FC v Redmires; Norton Sportsman v Stannington Village; Wickersley Youth OV v Royal Earl DIVISION 1 Boynton Sports v Woodhouse JFC; Civil Sports v Intake Old Boys; Colley v Cobden View; Mosborough Whites v Southey Social; Norton Oaks v Chapeltown RBL; Ranch v Sheffield Sixs DIVISION 2 Beighton Magpies v Wadsley Jack Ath; Darfield United v Eckington BFC; Killamarsh Juniors v Brinsworth Phoenix; Shakey v Cadbury
29-Mar CBC PREMIER Crookes FC v Norton Sportsman; Oughtibridge WM v Woodseats Club; Redmires v Royal Earl; Stannington Village v Wickersley Youth OV; WB Pheasant v Handsworth Pub DIVISION 1 Chapeltown RBL v Ranch; Intake Old Boys v Boynton Sports; Sheffield Sixs v Civil Sports; Southey Social v Mosborough Whites; Woodhouse JFC v Colley DIVISION 2 Brinsworth Phoenix v Killamarsh Juniors; Cadbury v Beighton Magpies; Eckington BFC v Wadsley Jack Ath; Mosborough Reds v Shakey; Nether Green v New Bohemians; Prince of Wales v Darfield United