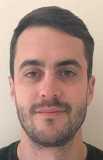 19 MAY – Chris Belshaw tops the Goalscoring table – After all games have been completed, Division One Colley's Chris Belshaw (pictured left) is the League's Leading Scorer with 25 goals. The CBC Premier's top scorer is Stannington Village's Jack Haslam with 15 goals and Division Two's top marksman is Daniel Beech with 10 goals.
19 MAY – Season completed – All games have now been completed and the final League table is now shown. It shows which teams are promoted automatically.
15 MAY – CBC PREMIER – Pheasant climb a place as Handsworth bow out with defeat – Wadsley Bbridge Pheasant climbed to 9th in the table after beating Handsworth Everest Inn 5-1 in Handsworth's final game. Afer Jordan Stocks had seen his early penalty saved by the Handsworth keeper, an own goal gave Pheasant the lead and soon after Connor Platts doubled it. Carlton Carty made it three before half-time with his sixth of the season and after the break bith Platts and Carty added to their tally before Liam Greenfiwld scored a late consolation for Everest.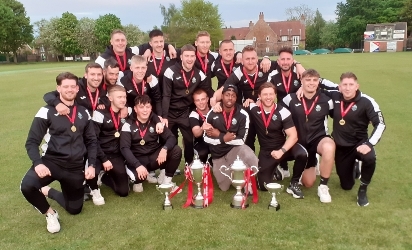 10 MAY – CBC PREMIER – Joker take the title after Pheasant 'No-show' – The CBC Premier title finally went Joker Wickersley Youth's way after Wadsley Bridge Pheasant was unable to field a team to play their game against them. This meant that Joker Wickersley Youth was awarded a 3-0 victory and with it the title. Obviously this was not the way that the League wanted the title to be decided and neither Pheasant nor Joker wanted it to end this way, but injuries meant Pheasant just couldn't get enough players for the game. The trophy was awarded to Joker Wickersley Youth CC at their Wickersley Old Village Cricket Club home. Pheasnt will now finish in the bottom three, although with 2 games still to play they could still climb one place to 9th. They are scheduled to play one of those games at Handsworth Everest Inn on Sunday 15 May and their final game against Royal Earl is provisionally set for Thursday 19 May.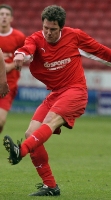 8 MAY – CBC PREMIER – Stannington end their season on top, but now must wait for Joker – A Shaun Flynn (pictured left) double helped Stannington Village complete their season with a victory over Wadsley Bridge Pheasant that put them on top of the table. Stannington took the lead when a Luca DeFalco cross allowed Shaun Flynn to tap in at the back post and they doubled their lead when a ball into the box allowed DeFalco to cut inside and side-foot into the bottom corner. After the break, Stannington's third came when a ball from DeFalco allowed Jon Wall to finish well into the bottom corner and Wall claimed the assist when his through ball allowed Jack Haslam to finish. Statham in the Pheasant goal saved a penalty, but a fifth came soon after when DeFalco's mazy run saw him square the ball for Shaun Flynn to tap in. Pheasant's Carlton Carty completed the scoring, but it was little consolation.
Stannington now have to wait to see if Pheasant can stop Joker Wickersley winning their final game of the season on Tuesday. Victory for Joker Wickersley would see them take the title for the first time and complete a League and Cup double, but anything less would see Stannington crowned Champions for a record 7th time. Pheasant will be desperate to avoid defeat though as they need at least seven points from their last three games to get out of the bottom three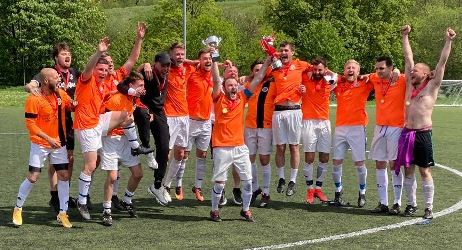 8 MAY – DIVISION 1 – Matt's last gasp finish wins the title for Inter – Matt Darlow scored with virtually the last touch of the game to give FC Inter (pictured right with the Div 1 title trophy) the victory at Sheffield Sixs that Inter needed to add the Division One title to the Sunday Junior Cup they won in April. Inter took the lead on 20 mins when Jordan Beech headed home from a corner, but Sixs deservedly levelled when Ross Lamkin rounded the keeper before half-time. After the break it was Sixs that piled on the pressure, but missed chances and good defending kept the scores level. Inter, who were unbeaten and had been top all season, knew that they needed a winner to stop Boynton Sports pinching the title off them had one last push in the final few seconds and Darlow got the final touch to a ball into the box to give Inter the win they needed.
If Darlow hadn't scored that late winner the title would have gone to Boynton Sports after they completed their awat games with a 5-3 victory at Eckington. Roan Heeley's header was diverted into his own goal by a defender to give Boynton the lead and they doubled it when Ethan Wilkinson seized on a mistake by the keeper, but Eckington got themselves back into the game in the before half-time when Harry Bell held the ball up before spinning to strike the ball into the bottom corner. Boynton got on top after the break and increased their lead with a Kurtis Cockburn strike. Wilkinson grabbed his second from the edge of the area and when the keeper saved another of his efforts Richie Atkins followed up to make it five. Eckington grabbed a goal back in the 75th minute when a great strike from Pat Stothard flew into the top corner and they got a final consolation goal in the final minute. With the boxed filled with the entire Eckington 11, a corner was bundled home by Joe Harris.
Todd Guest and Brandon Whitfield both scored twice and Elliot Fox once as Southey Social secured their Division One status with a 5-1 victory over a Cotts FC. Alex Calton netted for Cotts, but they are now doomed to the drop unless Intake Old Boys lose their final game by four or more goals in their final game of the season at Boynton Sports. Intake put themselves in that position as two Elliott Coles strikes helped them to a 4-0 victory at already relegated Wadsley Jack Athletic. Coles and Dan White gave Intake a two goal lead at the break, before second half goals from Coles and Reece Treasure completed the win they needed.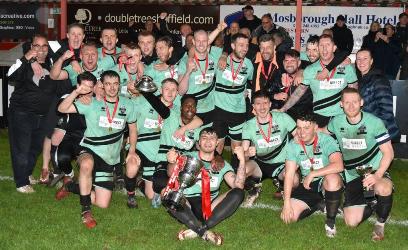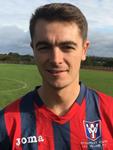 6 MAY – LEAGUE TWENTYTWO CUP – Lee-Green strike gives Joker Wickersley the Cup – This season's League Twentytwo Cup Final played at Sheffield FC's stadium at Dronfield saw Royal Earl lose their grip on the trophy when a late Kris Lee-Green (pictured right) deflected shot won the cup for Joker Wickersley Youth CC. A minute's silence was held before the game for former Royal Earl player Danny Campbell who had suddenly passed away during the season
A good hard fought game saw Earl on top for the first 25 minutes, with Johno Williams hitting the outside of a post and Alex Rippon force a good save from Joker keeper Jamie Bailey. As Joker came into the game, Liam O'Brien went close before a Joe Austin header was cleared near the line and a Lee-Green effort brilliantly tipped over by Earl keeper Jake Askew.
There was a lot of endeavour in the second half, but with the defences giving nothing away the game was always in the balance. Skipper Michael Towey was a towering presence for Earl and he never put a foot wrong at the back. Sam Smith was also prominent, whilst Richard Tootle was a constant threat down the left. Man of the match Nathan Taylor kept Joker's midfield ticking over and drove them on, and Danny Swales and Joe Austin were outstanding in a solid defence, and their work was rewarded when Joker Wickersley got the break after 81 minutes when a swift break saw Lee-Green fire in a shot that took a wicked deflection past the stranded keeper.
Referee: Adam Burgess, Assistants: Carl Gibson and Dan Laugharne, 4th Official: John Reeves
It was Joker Wickersley that lifted the trophy for the first time and Nathan Taylor that took the Man of the Match Award. The trophies and medals were presented by Sheffield United's Super Draw Lotto manager Pete Stone together with League Chairman Keith Firminger. More pictures from the game are below: