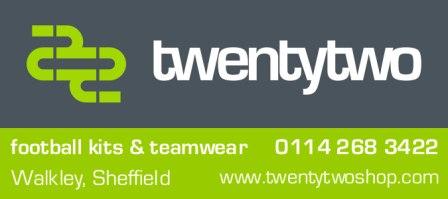 PLEASE NOTE THE EMAIL ADDRESS IS: keithsssl@aol.com
PLEASE ALSO NOTE THAT ANY MESSAGES WITH ATTACHMENTS WILL NOT BE OPENED UNLESS I HAVE BEEN NOTIFIED ABOUT THE CONTENT BY TELEPHONE: RING or TEXT 0794 091 3288
LATEST NEWS
for a preview of forthcoming games see lower down the page. For earlier reports see the News Index page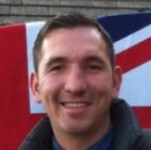 7 AUG - Ryan Marshall R.I.P - The League was very saddened to hear about the sudden death of Cobden View player Ryan Marshall (left). Formally part of a successful Park Hotel side, Ryan had become a popular member of the Cobden View team. A minutes silence in his memory was held before Sunday's pre season game with Handsworth Inn . Our thoughts are with his family and friends.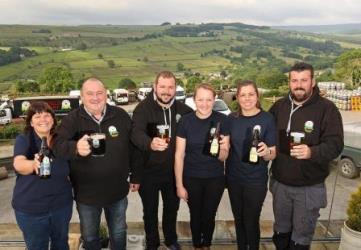 5 AUG - Wadsley Bridge Pheasant say "Cheers" to Bradfield Brewery - League Champions Wadsley Bridge Pheasant has signed a major new, 3 year, sponsorship deal with Bradfield Brewery. The well known local family run business will be Pheasant's shirt and tracksuit sponsors for the next three seasons.
16 JULY - Fixtures Grid for the 2019-20 season - Below is shown the Fixtures Grid for the 2019-20 season.
The numbers shown are of the teams that are due to play at home each week.You must IMMEDIATELY notify the people who manage your pitch, all the dates you are listed as being at home. You should also make them aware that you could also be at home on County FA Cup dates - shown as Sun Sen or Sun Jun CC. You should note that the Sunday Senior Cup and the Sunday Junior Cup games will be scheduled for different Sundays.
The actual fixtures will be arranged each month and published on the League website, but UNTIL YOU ARE TOLD OTHERWISE, YOU MUST ASSUME THAT YOU WILL HAVE A GAME EVERY WEEK
Any club wanting to not play on a particular date should give at least 5 weeks notice and they must make the request before the League publishes the fixtures for the month containing the date in question. Clubs should also try to avoid making a request for any cup dates, especially League Cup dates.
IF YOU WANT TO CHANGE YOUR PITCH, YOU MUST FIRST CHECK WITH EITHER KEITH, OR PAUL HEATH.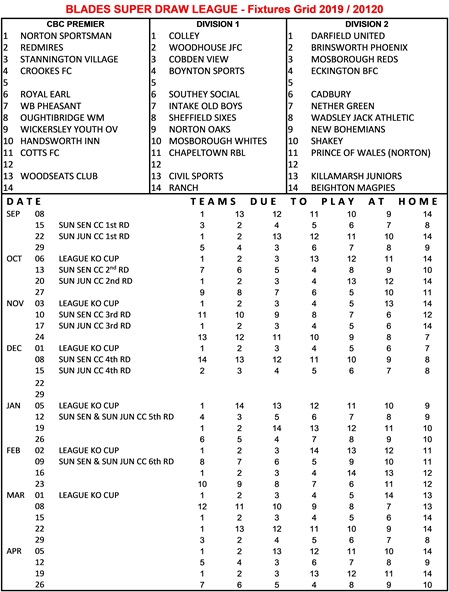 6 JULY - Reminder to clubs when registering players - All clubs are reminded that when they are registering players on the Whole Game System (WGS), in addition to stating what ID the players have provided, they must attach a photo of each player and provide an email address for each player.
15 JUNE - Beighton Magpies looking to add players to their squad - The Division Two team, Beighton Magpies, are looking for some dedicated experienced players to add to their young squad for the 2019-20 season. Anyone interested should contact Steve on 07716586638, or by email to stvnfeatherstone@aol.com.
13 JUNE - Rule changes for the 2019-20 season - There is a number of significant rule changes for the new season:
♦ Goal Kicks and Free Kicks taken by the defending side inside the penalty area.
♦ Substutes leaving the field of play.
♦ Drop Ball.
♦ The ball hits the Referee.
♦ Defensive Wallsof 3 or more players.
♦ Handball. Coin Toss.
♦ Penalty Kick.
♦ Yellow and Red Cards for Team Officials.
♦ Temporary Dismissals (Sin Bins) for Dissent Cautions.
Details of all these changes can be found by following the link to Rule Changes

8 JUNE - Richard becomes the League's first Disability Ambassador - The League has long been a supporter of Disability Football through its support of the Spartans and we have now taken it a step further by appointing Richard Brown as our first Disability Ambassador. Richard, who is still part of the Spartans organisation and plays for Brunsmeer Awareness in the Ability Counts League, is a good example of why disability does not stop someone being involved in football. Richard will help the League at League events.
5 JUNE - Five new clubs set to join the League & League Constitution for 2019-20 - After the League held interviews with applicants, subject to ratification by member clubs at the AGM on 17 June, five new clubs were successful. Three of them have come from the Meadowhall Under 21 - champions, New Bohemians, runners-up Nether Green and fourth place Eckington BFC. The fourth, playing at the Dorothy Hyman Stadium, is Barnsley & District Division Two champions Darfield Queen Victoria, whilst the fifth sees the return of a Killamarsh Juniors team.
Again, subject to taification by member clubs, to accomodate the new clubs there are a few changes to the constitution for the 2019-20 season from what may have been expected at the end of the last season. Forum FC has folded, with many of the players joining forces with Handsworth Inn (Old Crown last season). This will mean that Cotts FC will join Royal Earl and Crookes in the CBC Premier to keep that Division at 11 teams. To take Division One up to 12 teams, Norton Oaks will not be relegated, and as well as Boynton Sports, Sheffield Sixs and Mosborough Whites, Colley and Woodhouse JFC will also be promorted from Division Two. There will also be 12 teams in Division Two. The constitution could change if there are any further withdrawals by member clubs, but none are expected.
Current known details of all clubs for the 2019-20 season are now shown in the Clubs section. All clubs MUST check their details and email keithsssl@aol.com to either confirm their details are correct, or provide any necessary amendments. This should be done no later that Friday 14 June.
8 MAY - Further Funding Opportunity for Clubs - After feedback the County FA has received from both leagues and clubs they have created a range of new funding grants available to clubs to apply for from now, specifically for single team clubs, as they were not eligible for the 'Stay in the Game' fund, which is currently open. There are numerous different grants for clubs to apply for depending on their specific needs. These are separated into two areas:
Adult Football Fund - http://www.sheffieldfa.com/news/2019/may/07/adult-football-fund - Growth Fund & Retention Fund
Charter Standard Development Fund - http://www.sheffieldfa.com/news/2019/may/03/charter-standard-development-fund - Growth Fund, Partnership Fund & Development Fund
See links to the County FA's website for more information and the application forms.
FORTHCOMING FIXTURES
A
FIXTURES IN BRIEF
Sunday