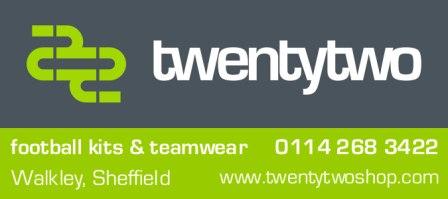 PLEASE NOTE THE EMAIL ADDRESS IS: keithsssl@aol.com
PLEASE ALSO NOTE THAT ANY MESSAGES WITH ATTACHMENTS WILL NOT BE OPENED UNLESS I HAVE BEEN NOTIFIED ABOUT THE CONTENT BY TELEPHONE: RING or TEXT 0794 091 3288
LATEST NEWS
for a preview of forthcoming games see lower down the page. For earlier reports see the News Index page
21 NOV - Fixtures for DECEMBER 2019 now added - The Fixtures for DECEMBER have now been added to the Fixtures section of the website. Home clubs should contact their opponents and Referees where shown ASAP for the whole month. Home clubs should also make sure their pitch provider has all the details ASAP.
17 NOV - SUNDAY SENIOR CUP - Wickersley Game postponed - Wickersley Youth's Sunday Senior Cup tie with Manor Barn was postponed and the teams will have to try again.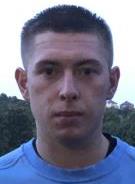 17 NOV - SUNDAY JUNIOR CUP - Brad Smith treble helps Nether Green see off Norton and another Brad shows Howe for Sixs - With the weather again causing havoc, just four Sunday Junior Cup ties involving our clubs went ahead. The all-Blades Super Draw tie at Sheffield Sixs saw Brad Howe (right) score twice to help Division One Sixs proceed 5-2 at the expense of Division Two Prince of Wales. Goals from Howe, Jordan Swinson and Harry Buxton had Sixs three up in just eight minutes. One from Danny Barnsley and Howe's second had Sixs 5-0 up at half time. Prince did better in the second half and Brad Gray latched onto keeper James Roffey's clearance to pull one back, before Matt Waterhouse laid on a second for Luke Simmonds.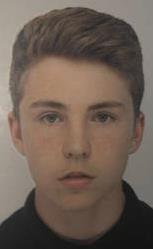 A Brad Smith (left) hat-trick helped Nether Green into the last 16 with a comfortable 7-0 victory over Norton. Louis Burgess and Tom Davis also scored along with two own goals. It was the end of the road though for Boynton Sports with a 3-1 defeat at Rossington and for Woodhouse Juniors who went out 4-1 at Sporting Wadworth.
17 NOV - CBC PREMIER - Cotts run into a Whit Wall - Tom Whiting with five and Jon Wall with three saw Redmires defeat Cotts 8-3 in the day's only CBC Premier game to go ahead. It means that Redmires are still the only Premier side not to drop a point and they are level with three others at the top of the table. After being 4-0 down early in the game, Cotts never gave up and deservedly scored three through Jon Dolan, Ryan Lee and Harry Shaw.

17 NOV - DIVISION 1 - Watson at the double to extend the View at the top and Danny's the boy for Intake - Cobden View extended their lead at the top of Division One as Luke Watson (left) scored two second half goals in a 4-1 victory over second place Civil Sports. Ben Bell flicked home to put Cobden ahead and the lead was doubled by a towering header from Adam Beresford. That lead was halved by a Gary Eades penalty fifteen minutes from time, but sub Watson made it a debut to remember with two goals to clinch the victory for Cobden.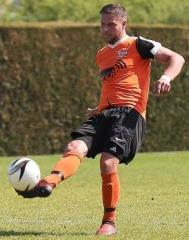 Danny White (right) hit a hat-trick as Intake Old Boys won at Colley and jump six places back into the top three. White hit a 25 yarder to give Intake the lead, but Chris Fowler equalised for Colley on the stroke of half time. After the break, White then hit a stunning free-kick to put Intake back in front only to see it cancelled out by Ragen Dempsey. Dale Wood put Intake ahead for a third time and this time White made it safe by completing his hat-trick.
17 NOV - DIVISION 2 - Doubles all round for leaders, whilst Sam's the man for Phoenix and Beardsley treble for Darfield – Sam Smith, James Hastings, George Barnes and Zach Burns all scored twice as New Bohemians extended their lead at the top of Division Two to nine points with a 9-1 victory over Cadbury. Matt Beck hit Bohemian's other whilst Jacob Beech netted Cadbury's consolation in the second half.
Sam Firth netted twice as Brinsworth Phoenix made sure Shakey's slump continued with a 5-1 victory over them. Dan Commander put Phoenix ahead with a 35 yard piledriver and John Mellor added their second after exchanging passes with Matt Winfrow. Firth got his two either side of the interval, with Steve Dickinson netting for Shakey before Jack Hawkes netted Phoenix's fifth.
Jordan Beardsley hit a hat-trick as Darfield United made it three wins out of four at Killamarsh Juniors expense. Beardsley netted twice before Ryan Foster pulled one back for Killamarsh before half time. There was no stopping Darfield after the break though and after Beardsley had completed his hat-trick, Elliott Phelan, Kallum McDermott, Ethan White and Reece Marshall with two completed their 8-1 victory.
FORTHCOMING FIXTURES
24 November
The previously postponed County FA Sunday Cups takes centre stage this weekend. In the Senior Cup, Wickersley Youth entertain Manor Barn - the team they share their ground with. The top tie in the Junior Cup is an all-Blades Super Draw affair between Division Two title rivals, New Bohemians and Eckington BFC. They have met once in the league already, when Bohemians ran out 5-1 winners, so they will start favourites, but it should be much closer this time. Ranch entertain City Knights, but the other three are all away, with Wadsley Jack Athletic travelling to FC Protcullis, Mosborough Whites go to Birley B and Southey Social are at Denaby United.
In the League, CBC Premier leaders entertain a Wadsley Bridge Pheasant that is level on points with them. If that game is a draw, Stannington Village will go top if they win at Oughtibridge WM, whilst Crookes should keep pace with the leaders with a third victory over a Cotts side they have beaten in both league and cup already. Handsworth Pub will be looking for a third consecutive victory at home against Norton Sportsman.
Division One leaders travel to a Chapeltown RBL yet to concede a goal at home and second place Civil Sports entertain a Colley hoping to avoid a third consecutive league defeat and third place Intake Old Boys are also at home to Woodhouse Juniors. Sheffield Sixs will be hoping to get their first league points of the season at Norton Oaks. In Division Two, second place Nether Green should collect three points at home against Cadbury, whilst third place Shakey will be hoping to arrest their slump at home against Mosborough Reds. Brinsworth Phoenix's visit to Prince of Wales promises to be a high scoring affair, whilst Darfield United will look to complete an eight day double over hosts Killamarsh Juniors.
FIXTURES IN BRIEF
24-Nov SUN SEN CUP Wickersley Youth v Manor Barn (Rotherham) SUN JUN CUP New Bohemians U21 v Eckington BFC; FC Portcullis v Wadsley Jack Ath; Ranch v City Knights; Birley B v Mosborough Whites; Denaby United v Southey Social CBC PREMIER Cotts FC v Crookes FC; Oughtibridge WM v Stannington Village; Royal Earl v WB Pheasant; Handsworth Pub v Norton Sportsman DIVISION 1 Chapeltown RBL v Cobden View; Civil Sports v Colley; Intake Old Boys v Woodhouse JFC; Norton Oaks v Sheffield Sixs DIVISION 2 Killamarsh Juniors v Darfield United; Prince of Wales v Brinsworth Phoenix; Shakey v Mosborough Reds; Nether Green v Cadbury