21 OCT - Fixtures and Referees for 28 October and 4 & 11 November now added - The Fixtures and Referees for 28 October and 4 & 11 November have now been added to the website. Home clubs should contact their opponents and Referees where shown ASAP. Fixtures and Referees for the remainder of the November will be added after the County FA has published the Sunday Junior Cup Fixtures to be played on 18 Nov.
21 OCT - TWENTYTWO CUP - Crown stay on track for a reurn to the Lane - Handsworth Old Crown stayed on track for a return to Bramall Lane with victory over Division 1 Norton Oaks B.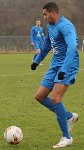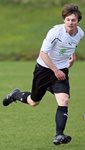 21 OCT - CBC PREMIER - Bryan and Leesley trebles as Woodseats go top on a goal-filled day - On a day when the five CBC Premier games produced an amazing 41 goals, both Liam Bryan (1st left) and James Leesley (2nd left) netted hat-tricks as Woodseats Club went back to the top of the table by hitting double figures against Chapeltown RBL, while previous leaders Oughtibridge WM slipped four places as a result of their narrow defeat at Wickersley Youth. Wadsley Bridge Pheasant went second with an impressive victory at Redmires and Norton Sportsman took all three points at Renishaw Rangers to go third, while Stannington Village are fourth after a comfortable victory over bottom club Intake Old Boys.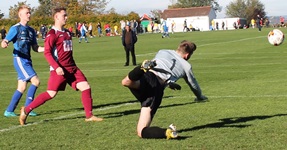 21 OCT - DIVISION 1 - Forum just maintain their perfect record to go 8 points clear - With second place Cotts being held to a thrilling draw by Ranch, Forum extended their lead at the top of Division 1 to 8 points with a narrow victory at Civil Sports A. Matt Cowen (pictured right scoring) scored twice as Crookes climbed three places with an impressive victory over Norton Oaks A, while Cobden View climbed out of the bottom three with a narrow victory at Southey Social.
21 OCT - DIVISION 2 - Marston at thew double as Shakey turn the table upside down to end Boynton's unbeaten record, letting Sixs go top - James Marston scored twice as the Division 2 table was turned on its head with leaders at the start of the day Boynton Sports losing a two goal lead and their unbeaten record as Shakey climbed off the bottom with a deserved victory over them. That defeat saw Boynton slip two places as Sheffield Sixs went top by keeping their perfect record with victory at Brinsworth Phoenix and Cadbury went second despite being held to a thrilling draw by Wadsley Horse & Jockey. Mosborough Whites also lost their unbeaten record when they went down in a thriller at Woodhouse Juniors, while Beighton Magpies maintained their 100% home record with victory over Woodseats Chantrey and Colley ended their run of three league defeats with a big win over Civil Sports B.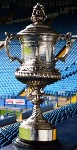 17 OCT - SUNDAY CUPS - Five at home and three away in Senior Cup, while Earl and Whites are at home in Junior Cup - Five of our clubs, including current CBC Premier leaders Oughtibridge WM, champions Stannington Village and Twentytwo Cup holders Wadsley Bridge Pheasant, have been handed home ties and three away in the County FA Sunday Senior Cup, while the Sunday Junior Cup sees 6 home ties for our clubs, including last season's finalists, Royal Earl and Mosborough Whites. 7 have got away ties. There are two all-Division 1 Blades Super Draw ties in the Junior Cup with Cobden View entertaining Norton Oaks A and Cotts entertaining Forum. The full draw for our teams is as follows: SUNDAY SENIOR CUP: Ecclesfield Red Rose or Birley v Renishaw Rangers; Joker v Norton Sportsman; Oughtibridge WM v Conisbrough Conyers; Stannington Village v Langold Old Boys; WB Pheasant v Upton Wrangbrook; Wickersley Youth OV v Swinton Robin Hood; Wombwell Main v Chapeltown RBL; Woodseats Club v Highstone Road WMC SUNDAY JUNIOR CUP: Brierley Cubs U21 v Boynton Sports; Civil Sports A v Eckington U21; Cobden View v Norton Oaks A; Cotts v Forum; Crookes v Stute; Portcullis v Woodhouse Juniors; Milton Furnace v Sheffield Sixs; Mosborough Whites v New York Tavern; Royal Earl v Little Mester; Sheffield Legends v Civil Sports B; Sporting Wadworth v Southey Social. All ties to be played on Sunday 28 Oct.
There will be just 5 League fixtures on 28 Oct and they are also published in the Fixtures section. They are: CBC PREMIER Intake Old Boys v Handsworth Old Crown DIVISION 1 Norton Oaks B v Mosborough Reds DIVISION 2 Cadbury v Woodseats Chantrey; Shakey v Beighton Magpies; Wads Horse & Jockey v Brinsworth Phoenix
11 OCT - STEVE GEE MERIT CUP FINAL - Oughtibridge WM to face Norton Oaks B in the Merit Cup Final on 25 Oct - The Steve Gee Merit Cup Final will see Division One Norton Oaks B face CBC Premier Oughtibridge WM at the Stocksbridge Park Steels Look Local stadium on Thursday 25 Oct, kick-off at 7:15. Entrance to the game is free, so come along and support the teams.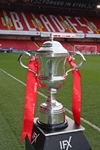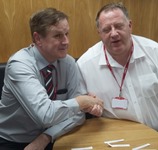 9 OCT - TWENTYTWO CUP - Round 3 Cup Draw sees giantkillers get home ties - The Twentytwo Cup Round 3 draw, made by Sheffield United's Media Manager Kevin Cookson and Super Draw Lotto's Pete Stones saw giantkillers, Division Two Boynton Sports, given the chance to claim a second scalp with a home tie against CBC Premier Intake Old Boys. Division One Civil Sports A could also claim a second scalp at home against Handsworth Old Crown. Division Two's other club, Colley, have a tough home tie against Divsion One leaders Forum, while holders Wadsley Bridge Pheasant travel to Division One Cobden View. An all CBC Premier tie sees Stannington Village entertain Norton Sportsman, while CBC Premier leaders Oughtibridge WM face a difficult tie at Division One Crookes FC. Royal Earl travel to fellow Division One side Mosborough Reds, while another Division One side, Cotts FC, have a tough task at CBC Premier Redmires.
The full draw is: Boynton Sports v Intake Old Boys; Civil Sports A v Handsworth OC; Cobden View v WB Pheasant; Colley v Forum; Crookes FC v Oughtibridge WM; Mosborough Reds v Royal Earl; Redmires v Cotts FC; Stannington Village v Norton Sportsman. All ties to be played on Sunday 4 November, kick-off at 11:00 am.