23 NOV - List of 3G pitches approved by County FAs - The County FA has sent us the following link that shows all the FA approved 3G and 4G pitches available in Sheffield. The have sent it in case any clubs are seeking a 3G pitch during the winter months if their current pitch is unavailable. https://3g.thefa.me.uk/?classification=any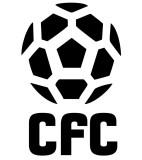 21 NOV - Happy Birthday to Crookes FC - As we approach 2021, one of the Blades Super Draw League clubs will be getting ready for a celebration as soon as the pandemic allows as Crookes FC will be 40 years old next year. Crookes is one of the oldest and most successful Sunday league clubs still in existence and, over those 40 years, has won trophies in four different Sheffield Sunday leagues - Nomads, Hallamshire, Meadowhall and most recently in the Blades Super Draw.
T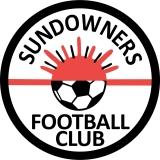 he club was founded in 1981 by George & Kenny Birch, who worked together at steel firm Daniel Doncaster's on Penistone Road and had a shared passion for football. Originally known as Sundowners FC it was one of the founder members of the Nomads Sunday League which, as the name suggests, was started by a small group of teams and players who had no opposition or league to play in. Success soon came and before leaving the Nomads League they had won 4 League titles and won the League Cup 4 times.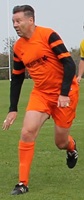 They have since gone on to win trophies in the other three Sunday Leagues they have competed in, including the Meadowhall Premier Division twice and the Blades Super Draw League Division Two in their first season in the league. The club has changed name three times over the years and preceding Crookes FC was Deerstalker FC and Punchbowl Crookes FC, but the club has always retained an ethos of friendship, community and memories created with steel foundations. They want to win, but do so, surrounded by good people and by doing things properly and fairly on and off the field.
Hundreds of players have come and gone over the 40 years (many still in regular contact with each other) including Bin men, Neuroscientists, Asylum seekers, Teachers, Professional Boxers, Students, Steelworkers and Tradesmen. All brought together by the beautiful game, bonded by memories, friendship and togetherness. The club has played against some big local football names over the years, including, Jamie Vardy (Stocksbridge Reserves), David Hirst (Brunsmeer – he played as goalkeeper!), Chris Waddle (left) (Brunsmeer – Gazza also watching the friendly game with his dyed blonde hair!) and Chris Wilder (Bradway – Chris's first management role).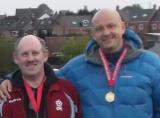 Andy Goodison started watching the team in 1984 and is now the longest serving member of the club with 34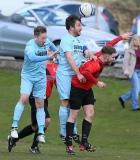 years service as Secretary, Treasurer and currently Chairman. His brother Richard had a long stint as manager in the 90's. Secretary Brian Clements (Brian and Andy pictured left) has been doing a fantastic job now for nearly 10 years. Pete Smith (in action right) is the longest serving player having been at the club for 25 seasons and brothers Phil and Andy Parkin are still playing after nearly 21 years. Paul Staniland played for Deerstalker in the 90's and now he regularly watches his son Tom play for the current Crookes team.

The club has celebrated lots of good times together and also supported all members of its community, players, committee and supporters, through the inevitable lows that life brings. Sunday football clubs provide much needed escapism for all those lucky enough to be part of a club. For 40 years, Crookes FC has provided this haven and friendship bond for hundreds of men across the city.

At a time when life is difficult for many, Crookes FC is an embodiment of the community feeling, withstanding the pressures of financial challenges and declining participation levels. Helping to keep the club going for almost 20 years is sponsor Jaflong restaurant and they have been joined by The Ball pub and with both being in Crookes, they see Crookes FC as 'their' team. Happy Birthday Crookes FC.

15 NOV -

Fixtures for DECEMBER now published - The proposed Fixtures and Referees for DECEMBER are now shown in the Fixtures section. They have been prepared in the hope that football can start again. If it can start again we will notify clubs as soon as we know. Any team that have opponents shown as TBA should NOT assume that they will have no game on that date as we have often had to change fixtures at short notice as we try to get as many games played as possible.

All home teams MUST make sure that their home pitch is available on all the dates shown. Please email Keith immediately if your pitch is not available on a date shown.

All home clubs must also confirm the details with your referees and opponents for all dates shown IMMEDIATELY. If you are having to kick-off at a time other than 11 am, you MUST make sure that both your referee and opponents are aware. This is more likely to happen this season due to Covid.

The home clubs should later (the Tuesday before the game) ring the referee to make sure the referee has got all the details.

If a referee says he cannot do a game listed for them, please notify Keith immediately.

Matches without referees must still go ahead and, if you have not been allocated a referee by the date of the game, the two clubs must agree on a stand-in 'referee' between them. Although Keith will still be working to gain more referees, because we have a lower number of referees than in recent season, it is very likely that more games than normal will not have an official referee allocated to them. If you find one yourself, will you let Keith know immediately please.

3 NOV - Grassroots football suspended - The FA has announced that, in line with the Government's recent announcement, all Grassroots football is suspended for the next four weeks at least. The League has notified all its clubs and November referees that no games can take place until The FA say we can. We will notify everyone when we can re-start. We will prepare and publish fixtures for December so that we can get going immediately should the announcement that we can re-start is made. The message from the County FA is below:

Please find information on how the latest government restrictions will impact local football;

We can provide an update for 'non-elite' football in England following the UK Government's​ announcement on new national COVID-19 restrictions​ that will be in place from Thursday 5 November 2020 until Wednesday 2 December 2020. As a result of the UK Government's new national COVID-19 restrictions, and subject to Members of Parliament voting tomorrow [Wednesday 4 November 2020] and the publication of bespoke guidance from the Department for Digital, Culture, Media & Sport [DCMS], the impact on 'non elite' football in England will include the suspension of the following during this period:

•

All fixtures and training for indoor and outdoor youth and adult grassroots football.

Our aim is to ensure that the 2020-21 season is completed at these levels and will liaise with the relevant leagues in the NLS and WFP and the County Football Associations [CFAs] to provide support and establish appropriate options to do so if required.

For further information please visit

https://www.thefa.com/news/2020/nov/03/non-elite-football-statement-031120